The Mean Greens Server mieten, Anbieter Preisvergleich mit Gutscheinen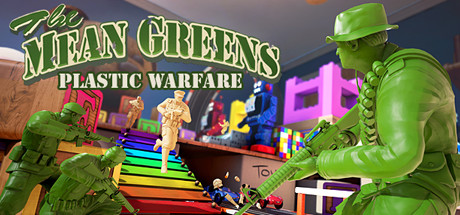 Jetzt Preise vergleichen und den günstigsten The Mean Greens Server mieten, alle Anbieter im Vergleich hol dir den günstigsten TMG Gameserver. Mit unseren Gutscheinen und Rabatten kann man beim mieten eines The Mean Greens Gameservers einiges sparen, finde das beste Angebot für deinen TMG Gameserver. The Mean Green ist schon seit 2015 erhältlich und begeistert seitdem sehr viele Spieler.
Die Dedicated Server für The Mean Greens wurden im Januar 2019 veröffentlicht und jeder kann jetzt seinen eigenen The Mean Greens Server erstellen. Wer den Server nicht selber erstellen möchte sondern bei einen der professionellen Hoster einen Gameserver mieten möchte, findet in unserem Vergleich die günstigsten Angebote mit Rabatten und Gutscheinen.
Auf dem The Mean Greens Server treten die Spieler als Spielzeugsoldaten gegeneinander an. Viele erinnern sich sicher noch an die kleinen grünen Spielzeugsoldaten mit denen viele Jungs gespielt haben. The Mean Greens bringt die kleinen Kameraden auf das Virtuelle Schlachtfeld eines Gameservers. Die Maps stellen verschiedene Schauplätze in Kinderzimmern, Wohnzimmern und der Küche dar. Man kann mit seinen Freunden spannende Gefechte an ungewöhnlichen Orten austragen.
Auf dem The Mean Greens Gameserver können bis zu 40 Spieler auf 10 unterschiedlichen Karten gegeneinander antreten. Das Game bietet zudem viele unterschiedliche Spielmodi wie zb. King of The Hill an. Aber auch ungewöhnliche Spielmodi und Karten sind verfügbar.
Preisvergleich für The Mean Greens Server
Anbieter

Preis Mindestslotzahl

Features

Gutschein

3,80 €
4 - 20 Slot
0,95 €

Mindestlaufzeit 3 Tage
Prepaid möglich
Laufzeitrabatte möglich


Zum Anbieter
6,90 €
10 - 40 Slots
0,69 €

Mindestlaufzeit 7 Tage
Prepaid möglich
Laufzeitrabatte bis 10%

25% Rabatt
Dauerhaft
Code:SKY-jd73aq3q

Zum Anbieter
Hier seht ihr einen Preisvergleich aller Gameserver Anbieter bei denen man einen The Mean Greens Server mieten kann. Im Vergleich könnt Ihr die Slotpreise und Features der Hoster vergleichen. Einige Anbieter stellen uns für den The Mean Greens Server auch Gutscheine und Rabatte zu Verfügung. Jetzt Preise vergleichen und den besten Gameserver mieten.
The Mean Greens Trailer
Alle die das Game noch nicht kennen sollten sich den Trailer anschauen.